Songkick Tickets: The UK's highest rated ticketing platform
Songkick Tickets was the the company's flagship ticket offering, designed to be best-in-class, it became the UK's highest rated ticketing experience. I was the Product Design lead, helping it grow to a £10M business in 18 months.
I joined Songkick with the specific goal of working on Songkick Tickets. Songkick Tickets was initially launched in February 2013. The product was the first to incorporate a mobile-first experience, no hidden fees (all in pricing), no timers (stress-free) and a rigorously cutback checkout form.
For a successful ticketing experience, the entire service needed to be considered as follows:
Ticketing operations UX:

Tickets are sourced from promoters who agree that Songkick can sell a portion of the entire allocation. Tickets need to be added to the platform as 'stock' before customers can purchase it.

Consumer purchase UX:

The consumer experience allows users to purchase tickets.

Ticketing support UX:

Given the timescales in music events and propensity for support (e.g. lost emails, changed address etc) delivering a high performance support experience is critical to the ticketing experience.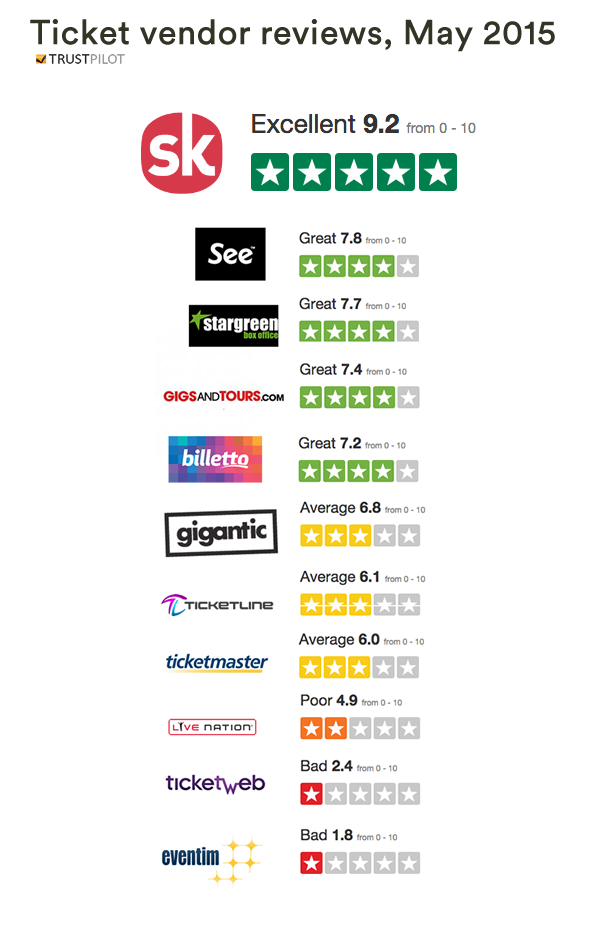 Above: The TrustPilot scores for major UK ticketing vendors as of May 2015. 
Not only do they email you about gigs you might be interested in, they provide reliable ticket buying services that I've used many times. I can't recommend them highly enough. Songkick enhances my gig going experience (they share band set times when they know them, remind you to buy tickets for upcoming gigs, etc), and I'll continue to be a loyal customer. I've definitely caught more gigs as a result of this service and had a seamless ticket buying experience with them to go along with it.
Initial research
Research was conducted (led by Jo Packer) with users on competitor ticketing platforms to uncover the pain points and issues with existing products.
The main pain points observed during research were:
Visibility & transparency of pricing: Ticket vendors typically add fees to cover their costs on top of the face-value of the ticket. At the time, all ticket vendors added these fees at the very end of the user journey which caused great frustration to users as it was always a surprise they weren't expecting.
Timers causing stress to users; many ticketing experiences give users a specific amount of time to complete the checkout. In research interviews, we found this caused customers to feel stressed about the whole experience.

Lots of superfluous data entry fields

Poor experience on mobile
Design for mobile
At the time (2013), many ticketing experiences were not designed for mobile and performed very poorly.
When originally launched, the quantity selector was originally a drop-down. This was changed to a single-touch range of options which were easily selectable with the pad of the human finger. 
This interaction is significantly easier than a drop-down which requires multiple taps and the selection UI of the native operating system.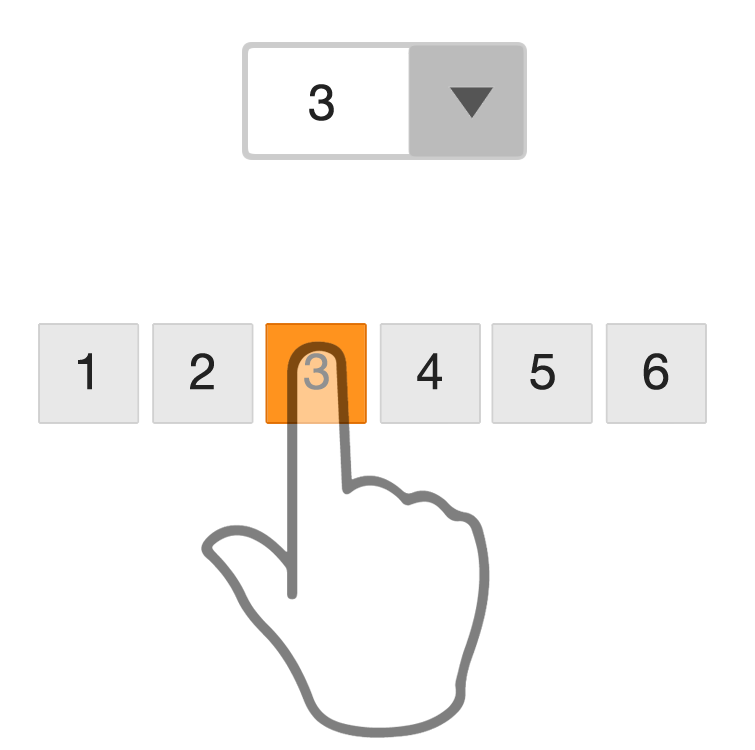 The entire checkout process was broken down into 3 steps for simplicity. 
Step 1: Ticket selection; focused only on the user choosing the type and quantity of tickets required.
Step 2: Payment details; the most effort from the user is required in payment details and is where their payment and delivery information is gathered.
Step 3:Confirmation; clearly shows the user the details of their purchase and what to do in the event of any problems. A confirmation email was also sent to the customer.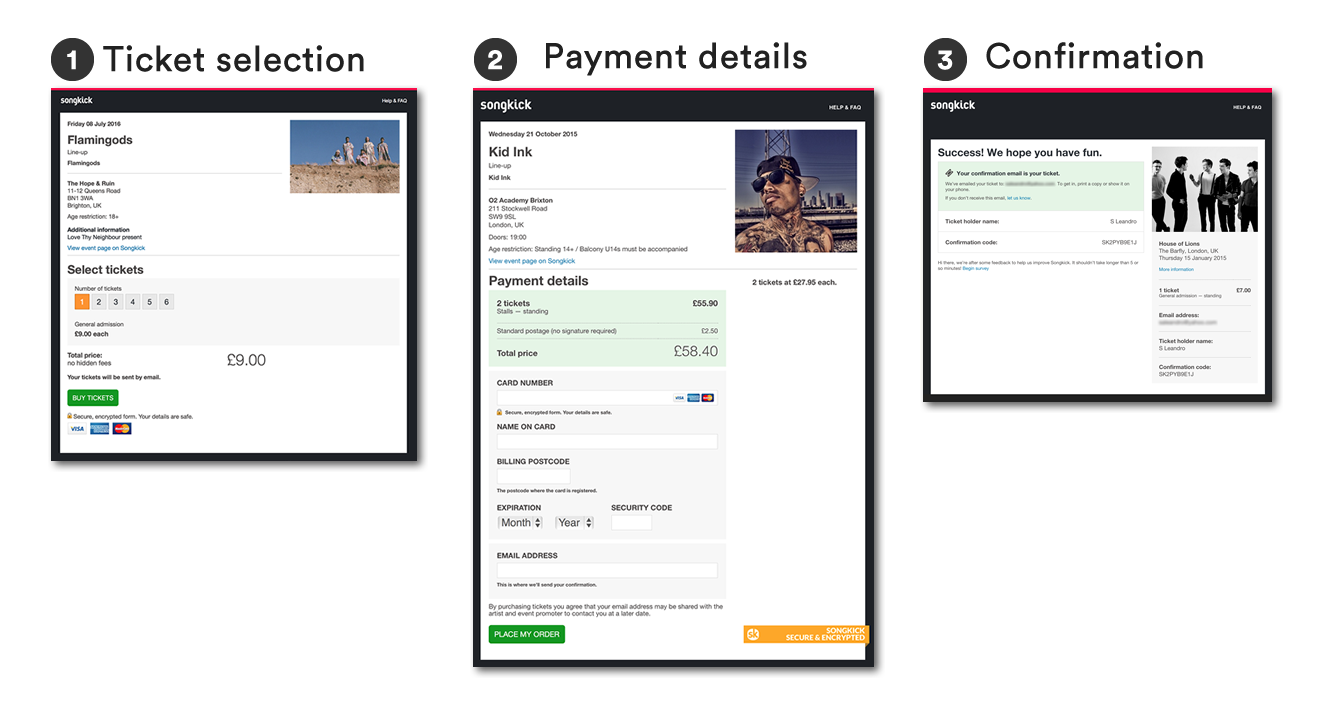 Second iteration
In 2016 we released an new iteration of Songkick Tickets. This was designed for an even better experience on mobile web as well as showcasing the artist in a more impactful way.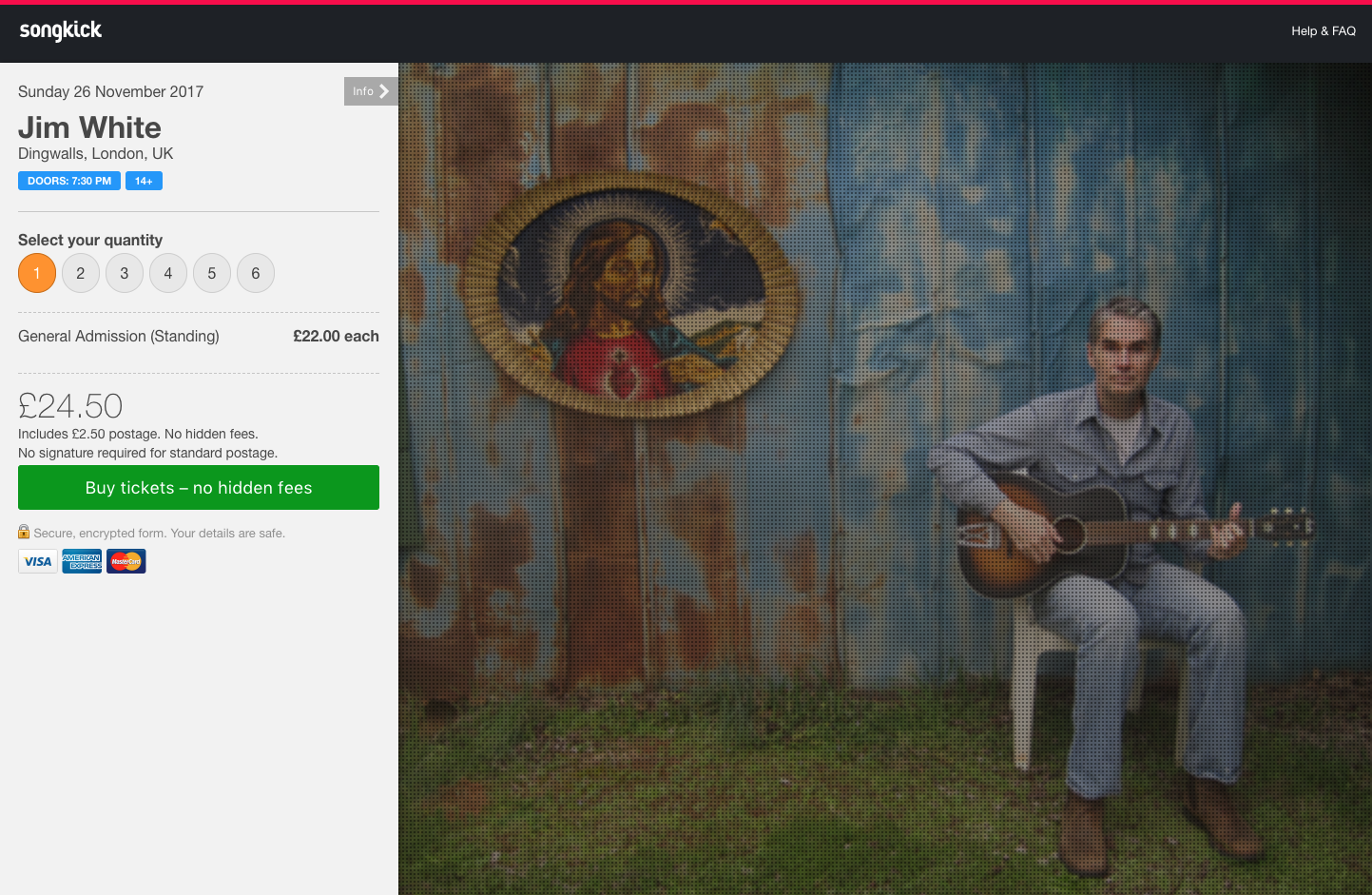 In order for the best consumer experience, the experience had to be just as impactful for operations and support to deliver an exceptional customer experience across the whole service.
All of Songkick's ticketing operations and support were managed in a sibling product called Songkick Tickets Admin. This was where business critical workflows took place:
Events were created
Tickets were added to the platform
Ticket stock was managed
Customer support queries addressed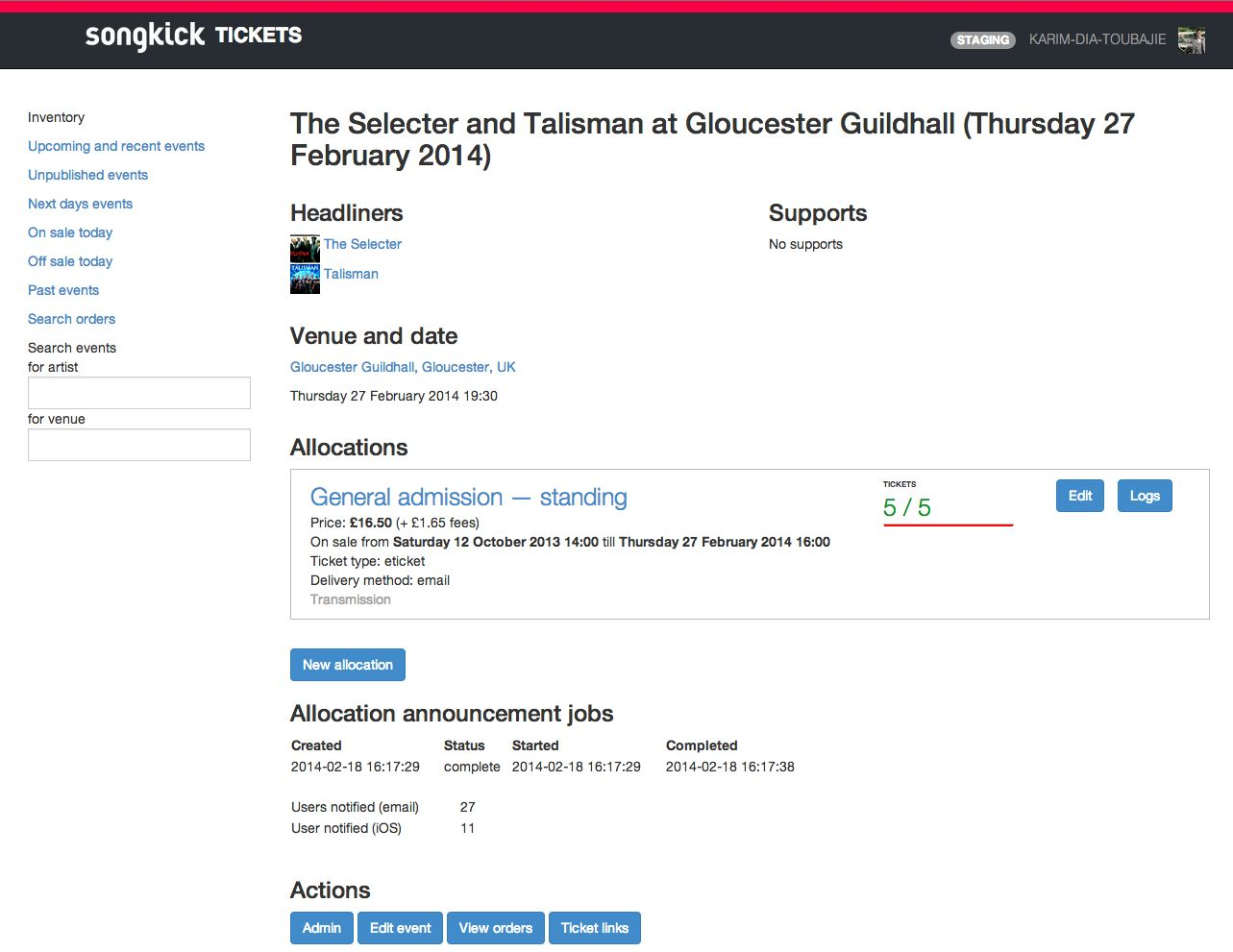 Above: Songkick Tickets Admin where all ticketing management & support took place.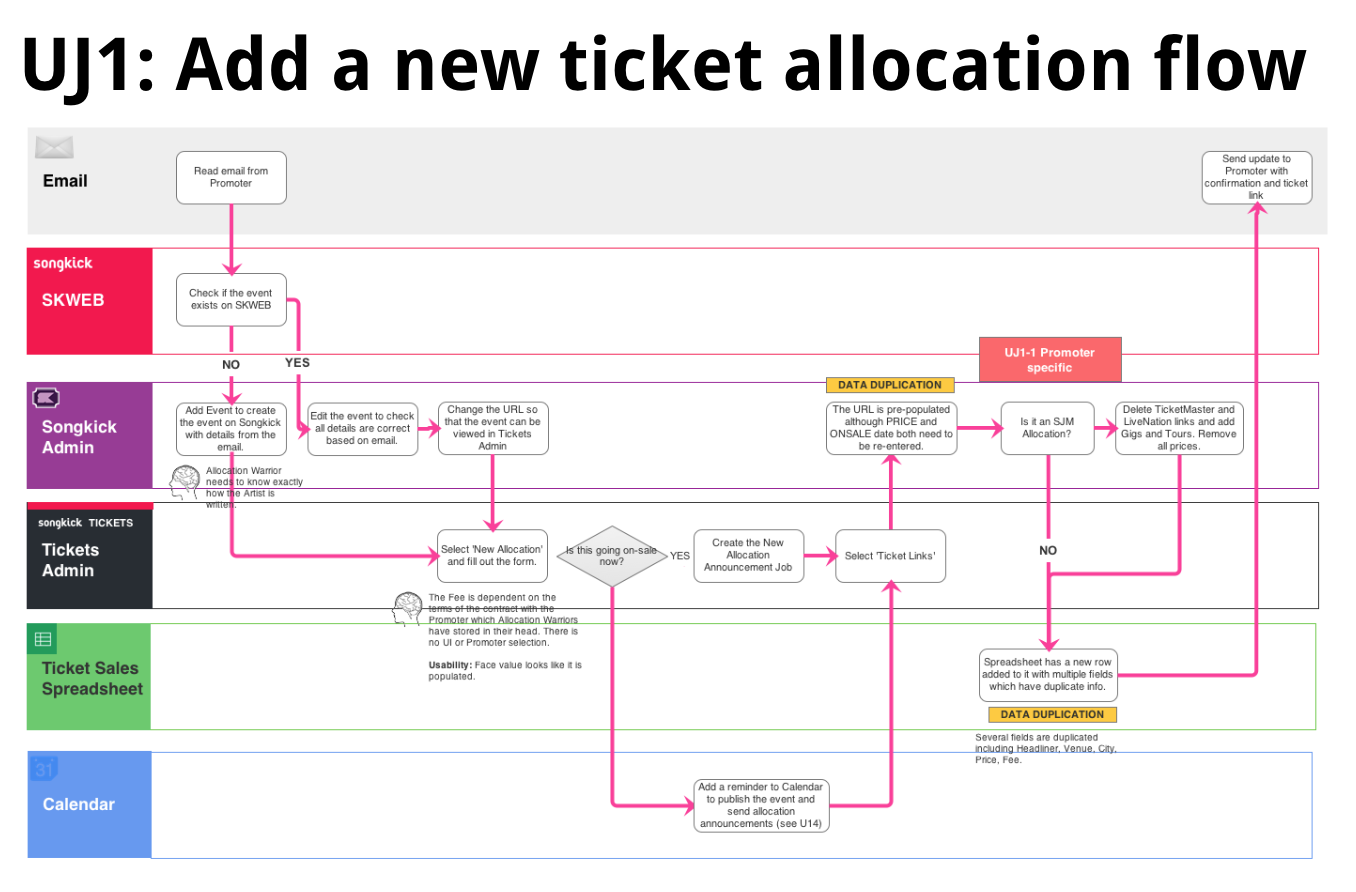 As part of improving the operational and business UX, I shadowed the users to observe their behaviour and identify their workflows. In the example above, I was able to see how their workflow traversed multiple products and tools and identify opportunities to simplify it.