Award Winning Augmented Reality App for Vodafone
In 2012 I was part of a small team with the brief of helping innovate within Vodafones Retail Stores. In 3 months we designed and built an Augmented Reality App for iPad which went on to win a BIMA Award.
Kick-off
We began with an innovation workshop, brainstorming potential ideas. After determining which ones had the best cost:impact ratio, the focus was narrowed to building a tablet app which would use augmented reality to help sales educate customers and capture leads.
The project was 3 months working with a remote development team in Moldova (3 developers). I was the Principal UX Architect on the project working with a Principal Visual Designer (Wesley Houghton).
Initial research in Vodafone Shops
I spent several hours in Vodafone stores (Newbury and Oxford St, London), observing the behaviour of customers and interactions with sales. I was able to observe how customers behaved and their interactions with sales staff.
Wireframing & prototyping
The wireframes and application flow were sketched up in Adobe Fireworks. 
Animation prototyping took place in a combination of Adobe Flash (for 2D animations) and Adobe After Effects for 3D Animations – predominantly the augmented reality 3D prototyping.
AR Marker & Store Design
We decided to use Qualcomm AR markers as a means of interfacing with the phone in the Shops.
The markers were picked up by the camera via the AR Library we were using. This would then instantiate the augmented reality experience.
Around 50 different AR Marker designs were tested in the stores for the best brand and product experience.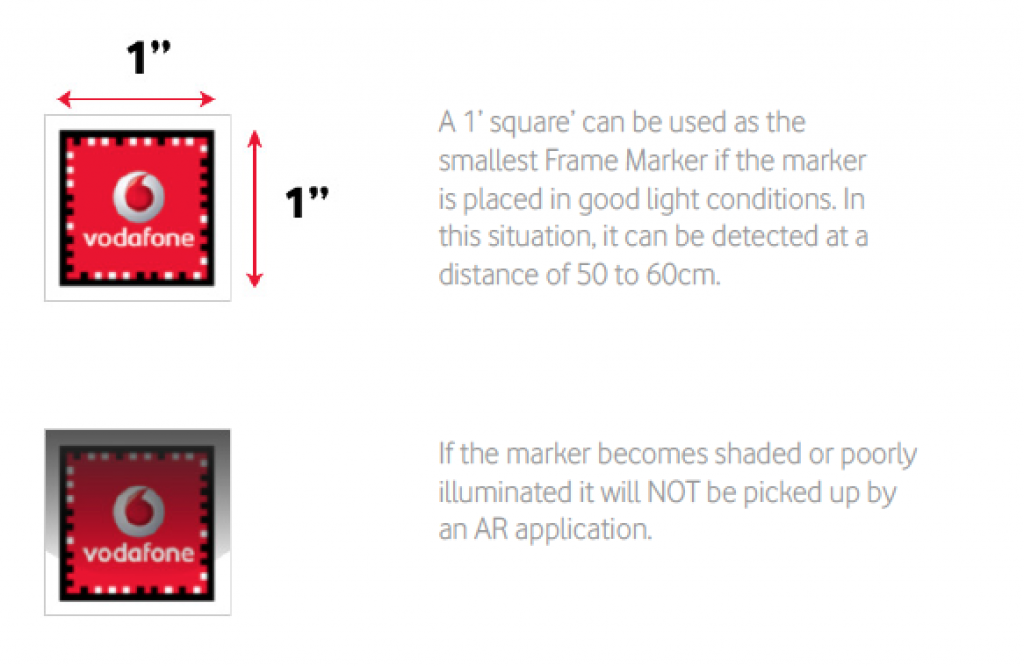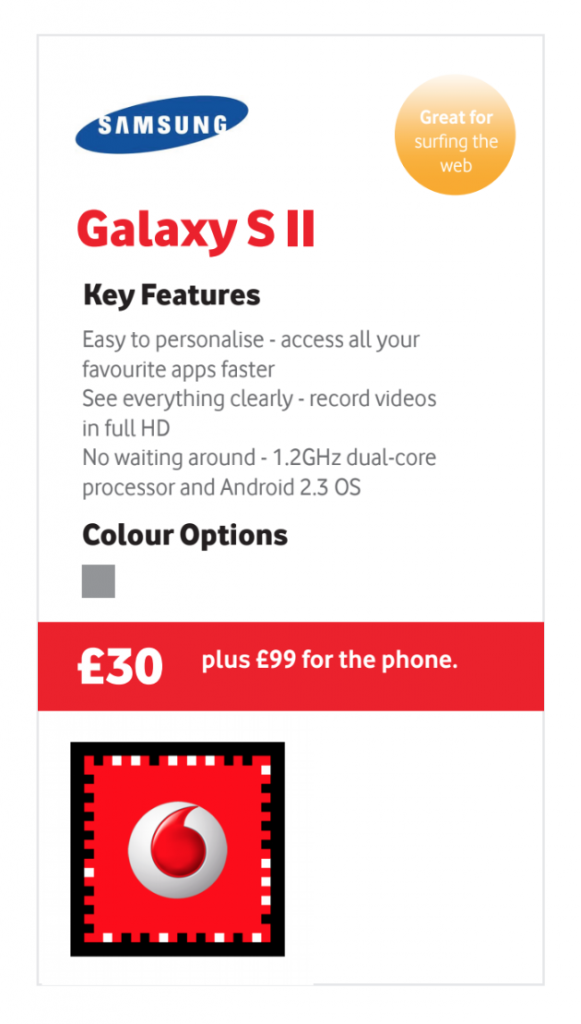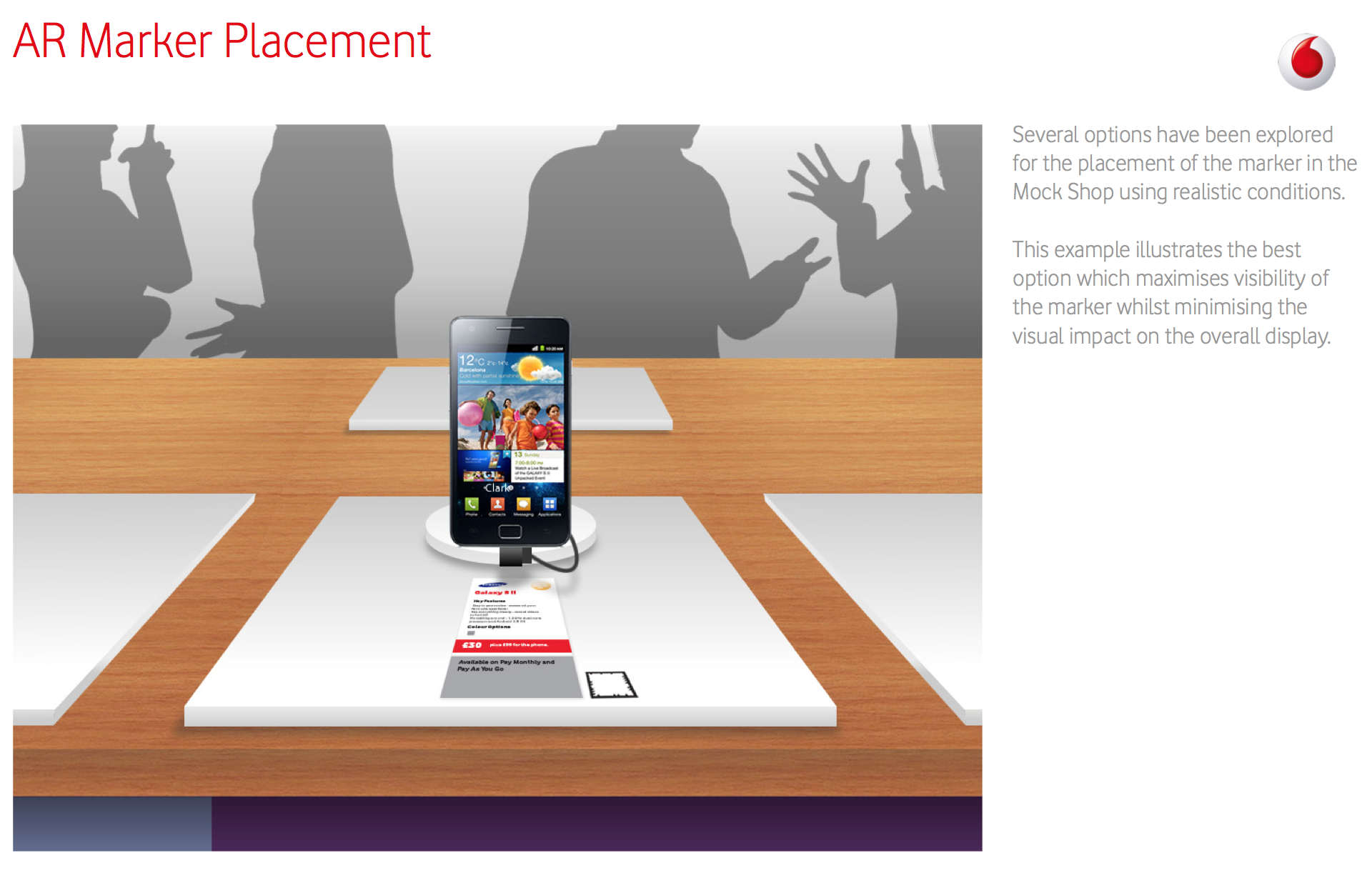 Final designs
The final designs were put together by the visual designer, we then worked together to build a video prototype experience using final assets to communicate to Vodafone stakeholders, before any code was written.
The same video was used at the Vodafone UK AGM in the Birmingham NEC and for the BIMA Award nomination.
When everyone was happy with the MVP, we worked alongside the development team in Moldova to develop the app.
Above: The video produced to articulate the experience to Vodafone stakeholders. 
User research & validation
We worked alongside sales people in stores in Newbury and Oxford street to test the usability of the app and gather feedback for improvement. 
BIMA Award
In November 2012, we were fortunate to win a BIMA for the Vodafone Innovation Project. This was a great outcome for our agency (Detica Creative) and Vodafone.